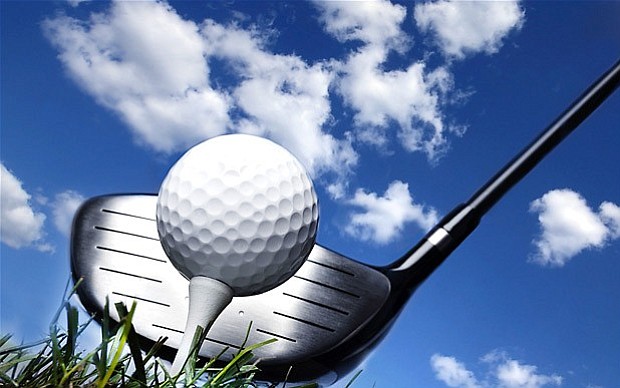 The Tonganoxie USD 464 school board approved girls golf as the district's newest high school offering. The team's inaugural season is this fall, with THS boys golf coach Doug Sandburg also leading the girls team.
Stories this photo appears in:

The Tonganoxie High golf team has a shot at winning a state title next week. The Chieftains placed second in a tightly contested Class 4A Regional on Monday in Atchison. Holton won the meet with a 345, while Tonganoxie and Basehor-Linwood each scored a 346. Thanks to a tiebreaker, THS placed second and BLHS third at the regional. Jeff West wasn't far behind in fourth with 352.

The Tonganoxie High girls golf team competed Monday in its first Class 4A regional. The Chieftains finished seventh out of eight teams at the regional. THS shot a 488 as a team. Hayden won the tournament with a 367. Spring Hill placed second (382), while Piper was third with a 383. Anderson County finished fourth with a 428 and Basehor-Linwood fifth with a 437. Jeff West finished just ahead of THS with a 460. Bishop Miege was eighth with a 551.
October 11, 2017 7:47 a.m.

Just like that, Tonganoxie High has another sports program. The school board approved the new sport by a unanimous vote at a special meeting this past Thursday. On Monday, at its regular meeting, the board approved Doug Sandburg as the girls coach. Sandburg also coaches the boys team. He started with the program in 2009, serving six seasons before taking over as head coach in 2015. The girls season is in the fall and the boys season in the spring. Sandburg said Monday he's still working on the lineup for Tonganoxie's newest team. THS is slated to compete in six tournaments this fall.