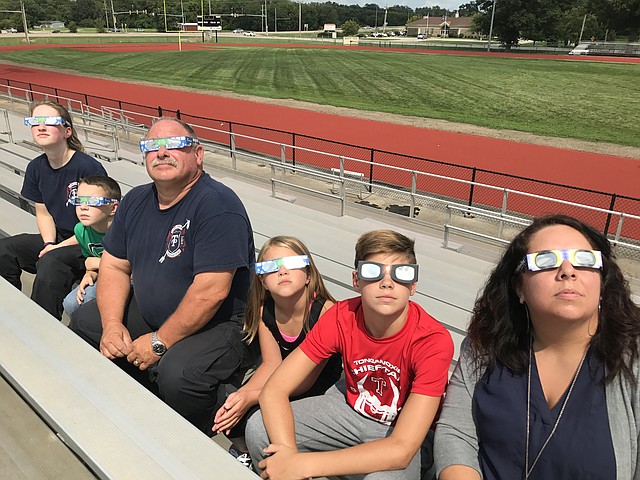 Stories this photo appears in:

Umbraphiles have been waiting decades to witness Monday's anticipated spectacular totality. Translation: Super solar eclipse enthusiasts are quite eager to see Monday's much ballyhooed solar eclipse. From coast to coast, Americans are abuzz with solar eclipse talk, which makes sense if you think about the frequency of such an event. According to Tonganoxie High School teacher Matt Beat, on average, a total solar eclipse occurs in one location every 375 years, while other spots might go thousands of years between solar eclipses.
August 16, 2017 10:07 a.m.