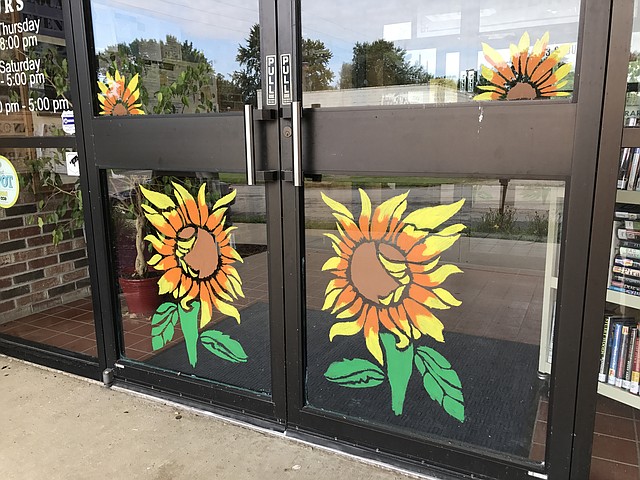 Sunflowers are popping up in downtown Tonganoxie storefronts. They also can be found, as pictured here, at Tonganoxie Public Library.
Stories this photo appears in:

The Sunflower Stroll is coming to Tonganoxie. Monica Gee with the Tonganoxie Business Association told the City Council on Monday of plans to entice visitors to the Grinter Farms sunflower fields to stop in Tonganoxie after their visit to the global attraction. Gee said the stroll was an effort to get something started in Tonganoxie around the time sunflowers are in bloom. She hopes the stroll grows into a festival or some time of event as time progresses.
August 24, 2017 2:07 p.m.