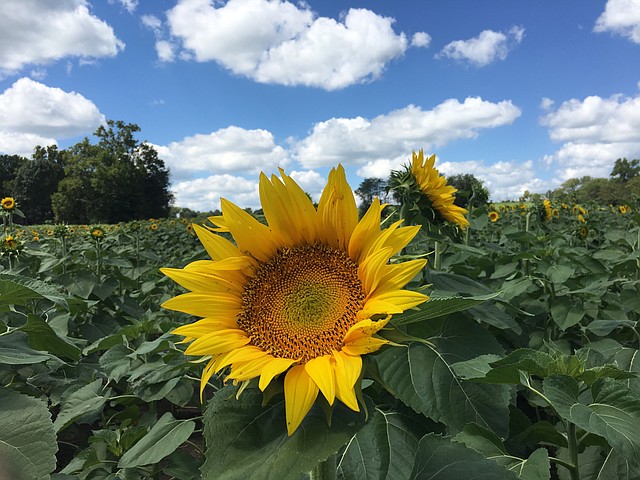 Sunflowers are starting to pop at Grinter Farms. The field should soon be in prime condition for photos, though the Grinter family warns that recent rains have caused parking areas to still be soggy.
Stories this photo appears in:

Exactly five weeks after Christmas and a month after New Year's Day, folks in the Sunflower State celebrate Kansas' admittance to the Union as the 34th state.
January 29, 2018 12:44 p.m.

A stretch of U.S. Highway 24-40 has the potential for jubilation and anxiety all wrapped into a couple weekends. The popular Grinter Farms sunflower fields look to be on schedule for prime viewing Labor Day Weekend and into the following weekend. With the August weather looking to be mild this year, it's shaping up to be another massive tourism time at Grinter Farms. Crowds have grown each year, with last year's crowds thought to be pushing some 150,000 for the entire viewing period. That meant traffic troubles on U.S. 24-40, some fender benders and even message boards on Interstate 70 announcing the fields were closed to visitors for a time.
August 31, 2017 10:27 a.m.