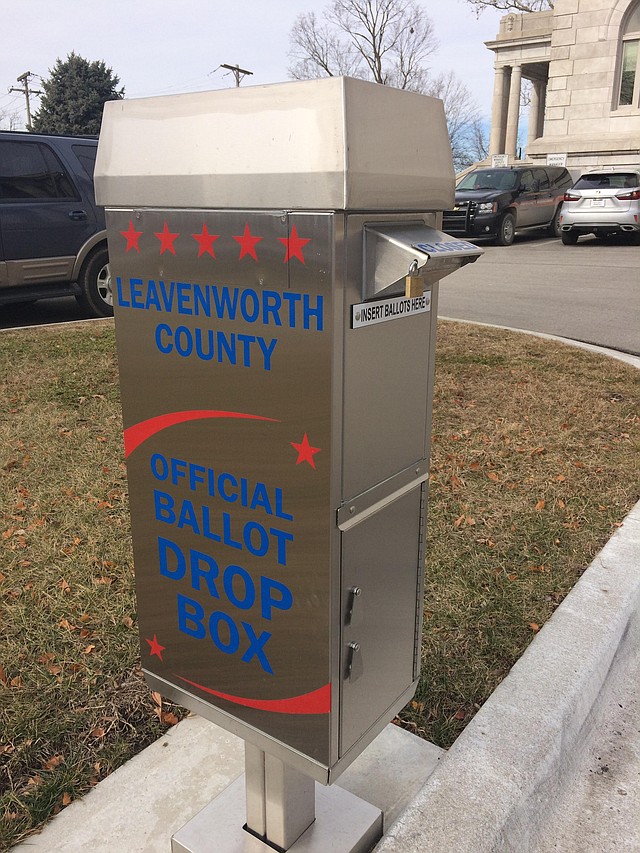 A ballot drop-off box stands near the Leavenworth County Courthouse on the south side. A similar box is at the Leavenworth County Annex in Tonganoxie. Tonganoxie voters can drop off their ballots at the annex, which County Clerk Janet Klasinski said actually would save the city of Tonganoxie on postal charges. Ballots are due back to the county at noon Feb. 28.
Stories this photo appears in:

Ballots should start popping up in Tonganoxie mailboxees for the Tonganoxie'sdf 3/4-cent sales tax replacement vote, Informational meetings have taken place, but The Mirror continues to offer information about the mail-in election, including a story from Tuesday's second and final informational meeting, which took place after The Mirror's deadline Tuesday evening in Tonganoxie City Council Chambers.
February 8, 2017 8:12 a.m.