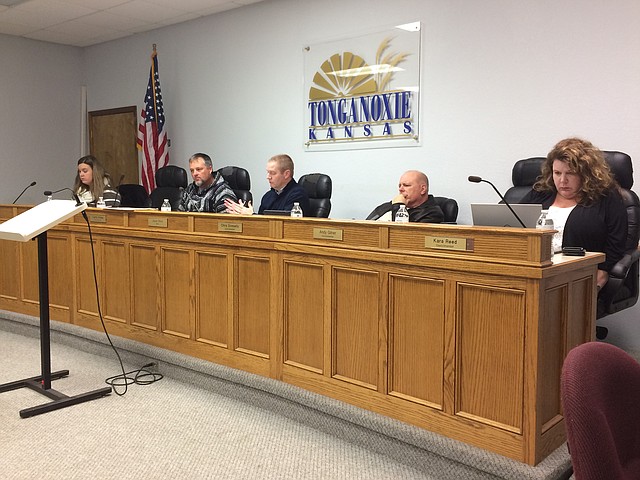 Tonganoxie City Council meeting, Jan. 3, 2017.
Stories this photo appears in:

Tonganoxie plans to continue with improvements at its undeveloped business park, but it will have a new partner in an intelocal agreement. The city had approved an interlocal agreement with the Leavenworth County Port Authority for development of the business park. The county also has pledged $5 million to the park.

The Tonganoxie City Council has denied a church from having a lot in the Urban Hess Business Center. The building, which is owned by Eric Finkbiner, once was a greenhouse and later a motorcycle shop. Finkbiner, who operated the pharmacy at the former B&J Country Mart, had plans for a business in the pharmaceutical company for his building in Urban Hess, but those plans fell through. Finkbiner said he hasn't made much money off a previous tenant, so when the Kaw Valley Church of Christ wanted to come to an agreement on the building, he jumped at the chance.
February 8, 2017 8:38 a.m.