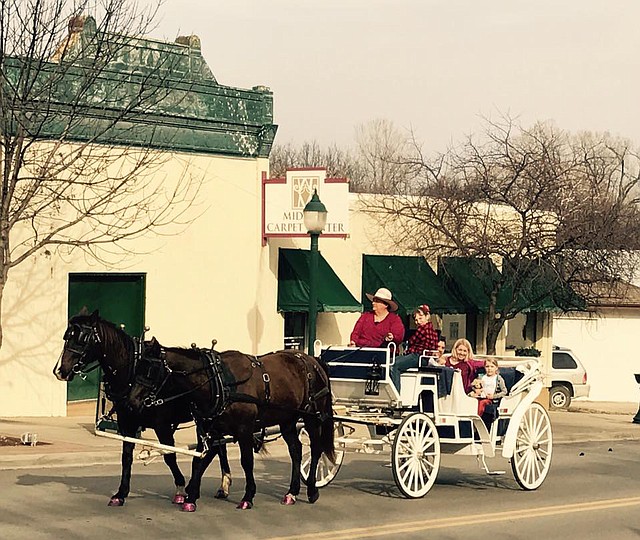 A carriage can be seen on an unseasonably warm Saturday, Feb. 11, 2017, heading up Fourth Street in downtown Tonganoxie. The Mirror is trying to capture a photo each day this year with help from readers.
Stories this photo appears in:

Sumo suits, horse-drawn carriages and governmental meetings. An interesting hodge podge, but all have been captured so far in 2017. The Mirror has been striving to capture a photo for all 365 days of this year.