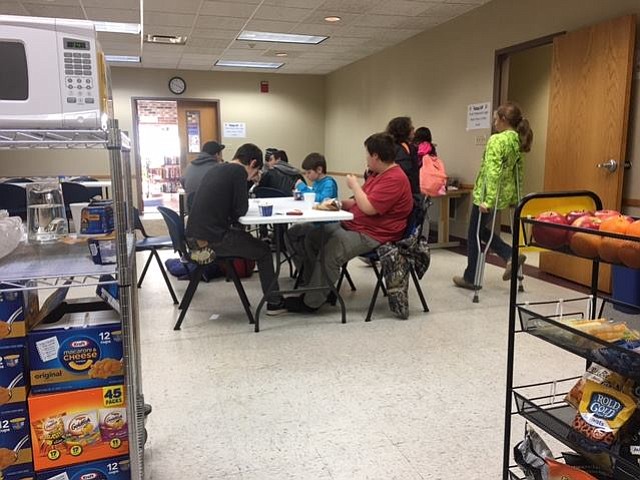 Children gather recently in the community room at Tonganoxie Public Library for the Chieftain Cafe, an afterschool program aimed at offering healthy snack choices and more for youths in the community.
Stories this photo appears in:

Tonganoxie Public Library is extending its Chieftain Cafe into the summer. The offering, which started as an afterschool program during the 2016-17 school year, will run 3:30-5 p.m. weekdays at the library, with the exception of July 4. The Chieftain Cafe allows all youths to grab free healthy snacks and participate in a variety of activities. The program was averaging 70 youths daily later in the school year. For more information, visit tonganoxielibrary.org.

Youths are utilizing a Tonganoxie Public Library after-school program that also is in need of more volunteers. The Chieftain Cafe, a program that provides food and other assistance, is open to youths 18 and younger 3:30-5 p.m. Mondays through Fridays in the library's community room. Library director Nicole Holifield said she started kicking around the idea after observing younger patrons at the library.
January 18, 2017 12:13 a.m.