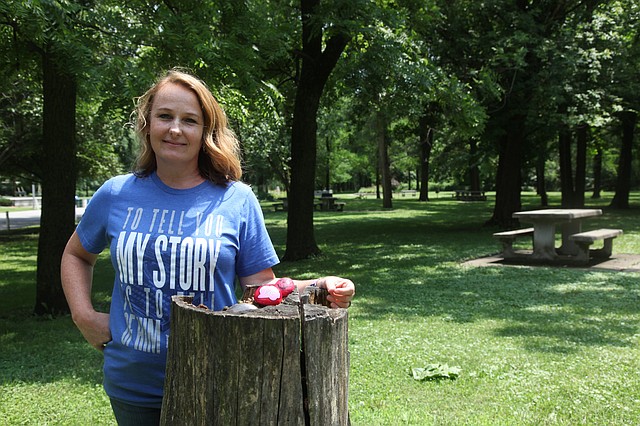 Tammie Wagner stands with painted rocks in Tonganoxie VFW Park. Wagner recently started a Facebook group encouraging placing and finding painted rocks.
Stories this photo appears in:

Think Pokémon without participants zeroed in on a smartphone screen. What started out as a fundraising effort to bring awareness to others about a disease has turned into a popular activity in Tonganoxie. Tammy Wagner, of Tonganoxie, who suffers from cavernous angioma, was looking for ways to raise money for research and awareness.