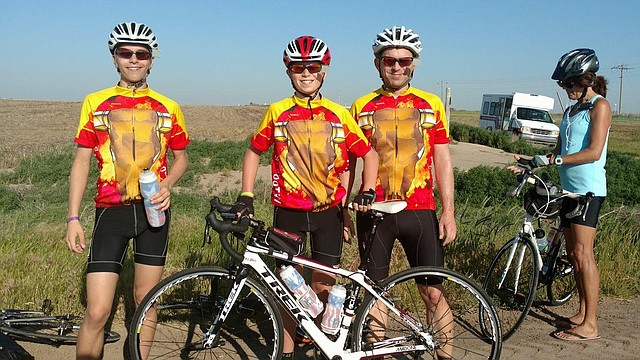 Participants in Biking Across Kansas make a stop during the early stages of the journey. Roughly 850 cyclists are expected to stay Friday, June 16, 2017, in Tonganoxie.
Stories this photo appears in:

State cycling tour to bring 850 riders to town Friday
The 43rd year of the longest-running bicycling event in Kansas history — a 522-mile ride across the Sunflower State — will be stopping for a big night in Tonganoxie. Biking Across Kansas started June 10 at the Colorado line west of Tribune and will make an overnight stop Friday in Tonganoxie. About 850 cyclists are expected to stay in Tonganoxie, with many spending the night at Tonganoxie High School. Other overnight stops on the eight-day tour are Dighton, WaKenney, Plainville, Lincoln, Chapman and Rossville. The cyclist will finish up the tour Saturday in Leavenworth.