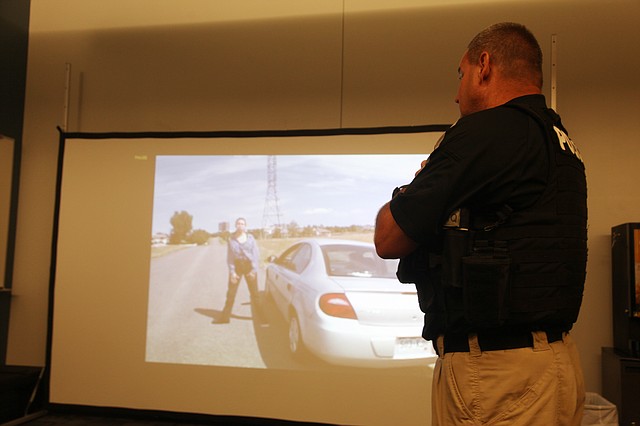 A Tonganoxie police officer goes through a scenario Friday at the Tonganoxie Police Station conference room. Officers did training through a program the city's insurance company provided for a week of training.
Stories this photo appears in:

Tonganoxie Police Lt. Jarrod Gill watched Friday as one of his officers tried to stop an armed robbery in progress, handle a disgruntled driver and pursue a school shooter, all in a span of several minutes inside the police station's conference room. Gill worked with Tonganoxie officers all of last week in simulating various situations officers could face. Midwest Public Risk, the city's insurance provider, allowed the department to use its $30,000 Milo Range virtual program to help further train officers.