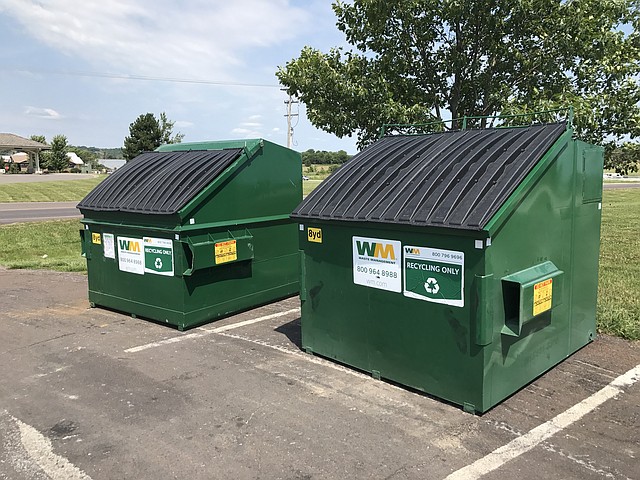 Recycling bins are situated at Leavenworth County EMS Station No. 2, formerly the County Annex at U.S. Highway 24-40 and Laming Road. The county placed the bins at the site as an option for rural recyclers.
Stories this photo appears in:

County residents are continuing their efforts to retain a recycling option for rural residents. Honey Creek Disposal had a community recycyling drop-off location for several years near Triple Creek Realty along U.S. Highway 24-40 in Tonganoxie. Triple Creek wanted to utilize that property in a different manner earlier this year. In the spring, Honey Creek removed its recycling containers. The city and school district both looked at ways to offer recycling on their property, but officials determined it wouldn't be practical.