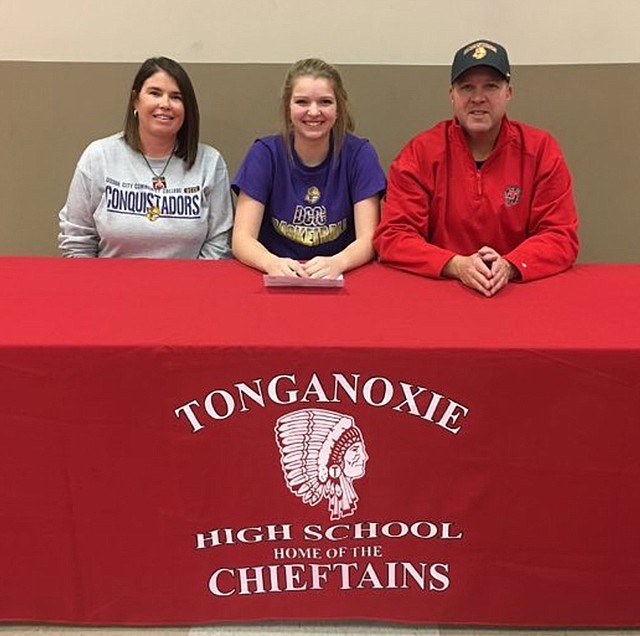 Taylor Lee signs a National Letter of Intent earlier this year to play basketball at Dodge City Community College. Lee, who graduated in May from Tonganoxie High, was a three-sport athlete at THS who holds a handful of school records in girls basketball. Also at the signing were her parents, Brandi Lee, at left, and Scott Lee, at right.
Stories this photo appears in:

Taylor Lee will be traveling to the opposite corner of the state to continue her basketball career. But it's a familiar face on the open plains that played into her major decision. Lee, a Tonganoxie High standout who just graduated in May, decided earlier this year to sign with Dodge City Community College for basketball. "I decided to choose Dodge because my coach from AAU was an assistant at Dodge," Lee said about DCCC assistant Sta'Nisha Garlington . "I really enjoy her as a coach. She taught me a lot of things. I would like to continue to work with her." Lee said she also liked head coach Zach Loll, who recently took over at Dodge City after several successful seasons at an Illinois community college.