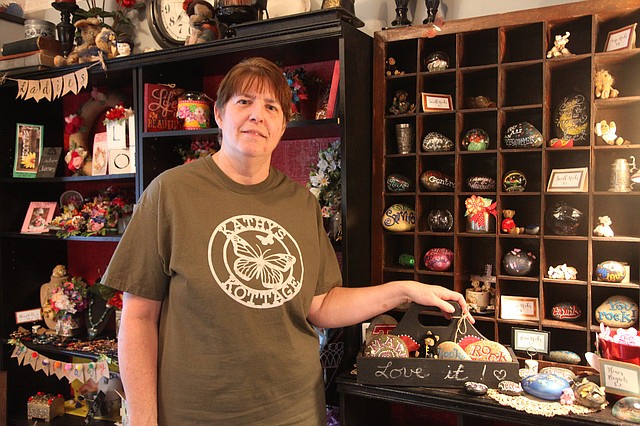 Retired Genesis Christian Academy teacher Kathy Link stands in her new business, Kathy's Kottage, which opened in October. The business is one of many that has opened or is opening in Tonganoxie in recent months.
Stories this photo appears in:

Kathy's Kottage offers visitors the chance to buy or create crafts and gifts, but the Tonganoxie business also has an international feel. Kathy Link, who taught second grade at Genesis Christian Academy for nine years, retired from the school in June 2016. A longtime craft enthusiast, Link wanted to share her craft love with the community. This past October, Kathy's Kottage opened at 120 Hatchell Road nestled near her home. Link's husband, Bob, built the cozy building.