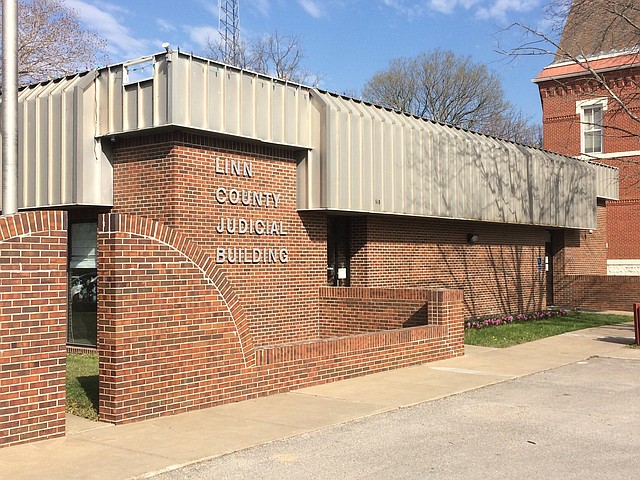 Linn County Judicial Building is the site of Tonganoxie USD 464 Supt. Chris Kleidosty's first appearance. Kleidosty gave a plea of not guilty to failure to report sex abuse at his former school district of Prairie View.
Stories this photo appears in:

Alleged failure to report sexual abuse case continues next month
Tonganoxie public school Superintendent Chris Kleidosty will stand trial before a jury in Linn County for a case involving alleged failure to report sexual abuse at his former school district. Kleidosty appeared Wednesday in Linn County District Court. His attorney, Alan Fogleman, asked for a bench trial, but Linn County Attorney James Brun requested the jury trial.

Tonganoxie public school Supt. Chris Kleidosty pled not guilty Wednesday in Linn County Court to charges of failure to report abuse while at a previous school district. Kleidosty also will be allowed to attend Tonganoxie school events in which his three children are participating, but otherwise cannot be at accredited Kansas schools while court proceedings continue, Judge Valorie LeBlanc ruled.