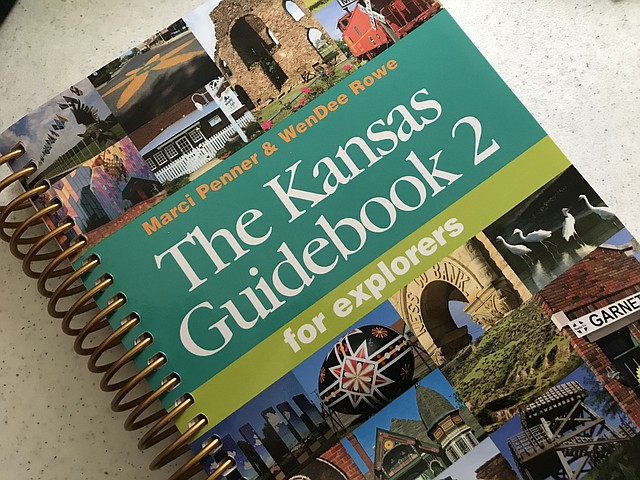 Marci Penner and WenDee Rowe of the Kansas Sampler Foundation will be giving a presentation on their latest book, a second guidebook on Kansas in which they visit all 600-plus communities in Kansas. The program will be noon Nov. 28 at the Tonganoxie Community Historic Site. Southern Leavenworth County Leadership Development, Tonganoxie Business Association and Tonganoxie Community Historical Society are sponsoring the event. A light lunch will be served and the event is free to the public.
Stories this photo appears in:

Marci Penner and WenDee Rowe, explorers with the Kansas Sampler Foundation, visited all 626 incorporated towns and other notable dots on the Sunflower State map during the course of four years. For folks who think there's nothing to do in Kansas, Penner and Rowe have 452 pages that support the contrary with "The Kansas Guidebook 2 for Explorers."
November 16, 2017 12:10 p.m.