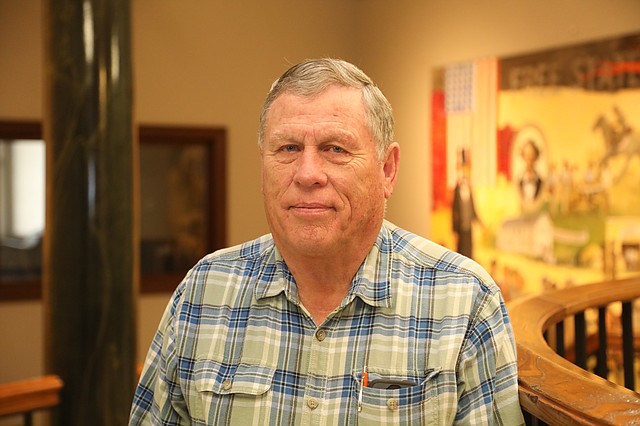 Louis Klemp is the new Leavenworth County Commissioner for the 2nd District. He replaces Clyde Graeber, who stepped down recently because of health concerns. Klemp served previously on the commission. He will serve on the board until January 2019. If he wants to serve the rest of Graeber's unexpired term, he will have to run in November 2018. The seat will be back on its normal four-year rotation in November 2020.
Stories this photo appears in:

Louis Klemp is returning to the Leavenworth County Commission. Leavenworth County Republican Party officials selected Klemp from a field of three hopefuls. The appointment comes after longtime Commissioner Clyde Graeber announced last month he would be stepping down due to health issues. Klemp served previously on the Leavenworth County Commission. He takes over Graeber's position serving the 2nd District, which covers Lansing and parts of Leavenworth.
October 11, 2017 7:03 a.m.