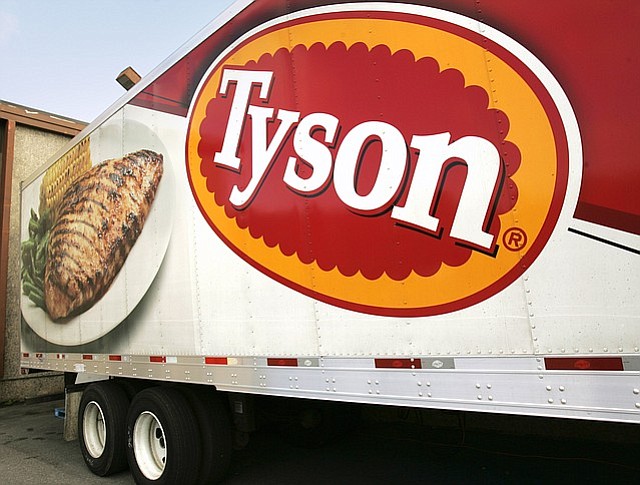 Stories this photo appears in:
Kansas had the fourth lowest income growth of any state in the country during the second quarter of 2017, according to the U.S. Bureau of Economic Analysis. Personal income grew by only 0.4 percent during the quarter, which ranked Kansas 47th among the states. The national average was 0.7 percent.
Tyson Foods, Inc., is putting a proposed $320 million project near Tonganoxie on hold. In an open letter from Tyson to the Leavenworth County community emailed Tuesday, group president of poultry Doug Ramsey wrote that the company is delaying the process in light of Monday's Leavenworth County Commission decision to rescind intent to issue $500 million in industrialized bonds for the project. The letter talks about Tyson's 5,700 "team members" who are proud to live and work in Kansas and an annual economic impact of $2.4 billion in the state and reasons Tyson thought Leavenworth County was a good fit. But the letter eventually explained the status of the project.
September 19, 2017 4:51 p.m.
Leavenworth County commissioners at their meeting this morning said they no longer are prepared to issue a key set of bonds for a controversial meatpacking plant proposed for a site south of Tonganoxie.
September 18, 2017 11:23 a.m.