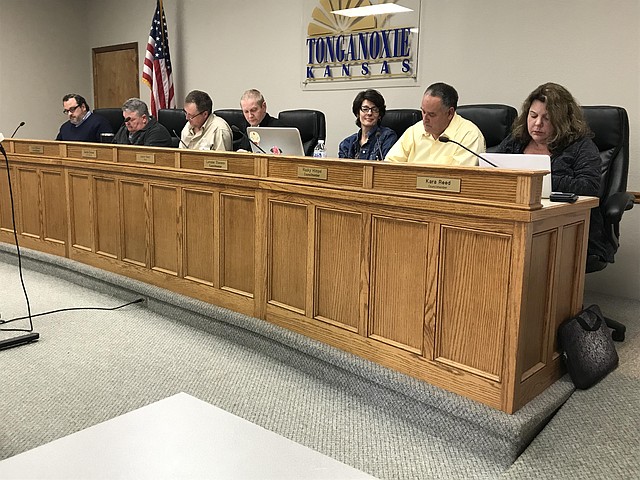 Tonganoxie City Council at a regular meeting in 2018.
Stories this photo appears in:

Per Larry Meadows' wishes, his wife, Lois Meadows, spoke before the City Council during open session about two projects Larry hoped could be done in the coming years. Larry Meadows, an involved community member for several years, died last month at the age of 76. In his final days, he worked with others in the community and his wife to pitch a couple ideas to the council.

City officials are holding the line for the 2019 budget. The Tonganoxie City Council voted to approve the budget, which carries an estimated mill levy rate of 45.295. That is down slightly from 2017, when the city an actual tax rate of 45.326 mills. The 2017 rate was 44.84. The approval came after a 90-minute budget work session before the regular meeting Monday night in council chambers. No residents voiced opinion during the budget hearing, which is required for Kansas municipalities to do before giving final approval to a budget.