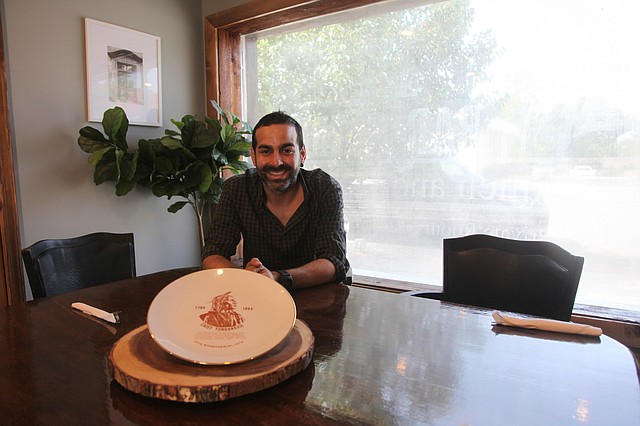 Alberto, Yaluk, owner of 1866 Bar and Grill, sits in the new meeting room at his establishment in downtown Tonganoxie. The restaurant opened last month after several months of renovating the building.
Stories this photo appears in:

Tonganoxie's newest restaurant almost celebrated on the date of the anniversary of its namesake a few weeks ago. The new business, 1866 Bar and Grill, pays tribute to the year Tonganoxie was established. In fact, the town got its official start July 21, 1866. The new restaurant opened July 16, nearly 152 years after the town got its start. Owner Alberto Yaluk took over the downtown space in mid-February. He could have opened much earlier, but he wanted to give the place a new look.