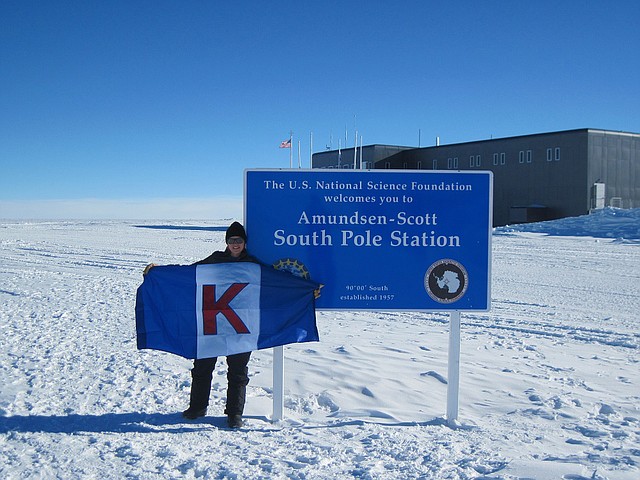 Emily Arnold poses with a University of Kansas flag during a research trip last month in Antarctica. Arnold, an assistant professor at the University of Kansas, is a rural Tonganoxie resident.
Stories this photo appears in:

The winter solstice was Dec. 21, marking the start of winter and the shortest day and longest night of the year. For Emily Arnold, the next day basically was the longest of her life. The rural Tonganoxie resident, an assistant professor of aerospace engineering at the University of Kansas, was coming back from a month-long research visit to Antarctica. At first glance, it might appear to be the opposite. She left New Zealand at 11 a.m. Dec. 22 and got home about 8 p.m. that day.