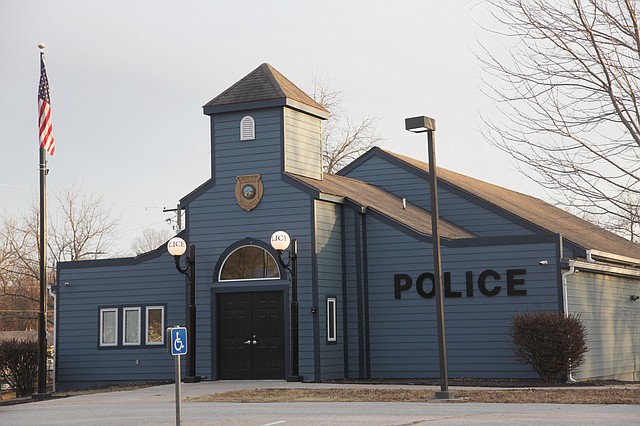 The Tonganoxie Police Department is at Sixth and Church streets.
Stories this photo appears in:

A motorcyclist died Friday night following an accident involving a Tonganoxie Police officer. The accident happened just before 6 p.m. near U.S. Highway 24-40 and Village Street in Tonganoxie. Tonganoxie police officer Nicholas Ontiveros, 33, Lansing, was driving a 2015 Ford Explorer west on U.S. 24-40 when he activated his emergency lights and made a U-turn in attempt to stop a vehicle traveling east on the highway, according to Kansas Highway Patrol reports.
August 24, 2018 10:19 p.m.

Greg Lawson is the next Tonganoxie police chief. City officials announced his hire last week. According to a pres release Lawson's hire came after an extensive and competitive search that attracted 33 applicants. Lawson was the top choice of two finalists after a tiered interview process that included final interviews conducted by two Blue Ribbon Committees, one comprised of public safety personnel and the other of community representatives.
August 16, 2018 4:34 p.m.

Citations were up by more than 200 issuances in 2017 from 2016 for the Tonganoxie Police Department. Despite those numbers, some areas were down, such as DUIs (36 in 2016 to 23 in 2017) and arrest reports (257 in 2016 to 244 in 2017).
January 31, 2018 midnight