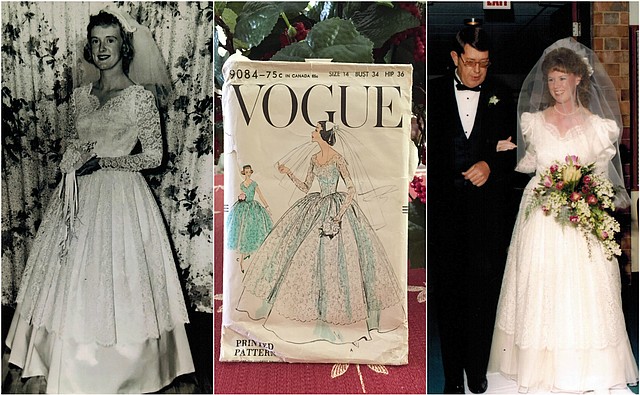 Left: Left: Mary Harmon poses in her hand-stitched gown after her 1958 wedding.
Center: Mary Harmon still kept the pattern she had used to make her 1958 wedding gown, which was worn by her sister, daughter, and soon, will be worn by her granddaughter.
Right: Terri West, seen here with her father, wore her mother's gown during her 1988 wedding. To keep up with the times, she added large puffy sleeves and a bow to the garment.
Stories this photo appears in:

Shawnee native to be third generation to wear treasured hand-stitched wedding gown.