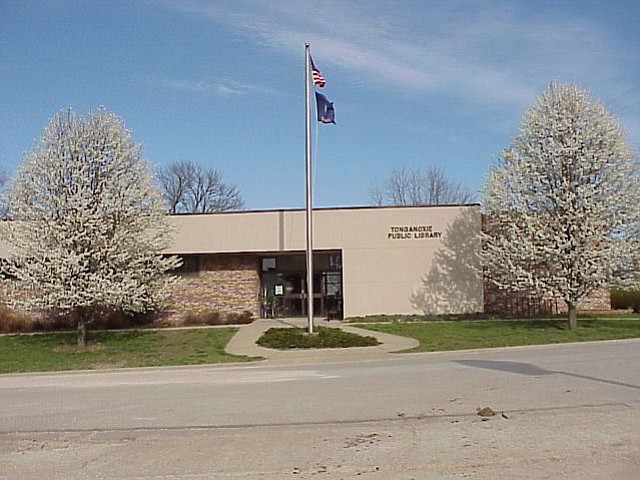 Stories this photo appears in:

Community members can provide input about the new Tonganoxie Public Library in the coming weeks at various locations in Tonganoxie. Boards showing potential designs for the library have been on display since Monday at the Leavenworth County Annex. Residents can share opinions with post-it notes on the boards, which Sapp Design Architects created.
December 14, 2018 1:09 p.m.

Tonganoxie Public Library officials will have a community forum at 7 p.m. today to discuss plans for the new building, to be built at Fourth and Shawnee streets on the southern end of the former Tonganoxie Elementary School campus. Michelle Burdick Kaiser with Benson Method and SAPP Design architects and Curtis Golba with JE Dunn will be at the forum to also answer questions at the event, which will go until 8:30 p.m. at the Tonganoxie VFW 9271 Post Home. Building officials will be seeking feedback from the community to help in developing the new library. All library users are welcome to attend the event.
November 28, 2018 8:25 a.m.

Tonganoxie is one step closer to having a new library. The City Council approved Monday a resolution of the first amendment to the contract between Tongie 5, LLC and the city on 2 acres of land where the elementary school campus once was. The sale and price is expected to be final with a closing next month. Plans call for the library to be built on the south end of the property. The remaining 2.5 acres is expected to be developed, but there are no specific plans as of yet.