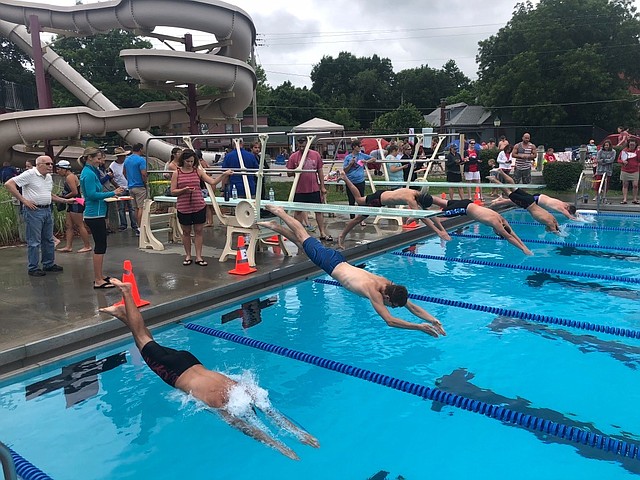 Swimmers compete Friday, June 22, 2018, at Tongie Tidal Waves meet. Tonganoxie defeated Leavenworth at Tonganoxie Water Park.
Stories this photo appears in:

The Tongie Tidal Waves had another big effort this past Friday. The team defeated Leavenworth, 948-431, at Tonganoxie Water Park. This Friday marks the final meet of the season. The team again is at home, with a 7:30 p.m. start time Friday at Tonganoxie Water Park. The event is expected to go until 11:30 p.m. or noon. In three previous meets, one on the road and two at home, the Tidal Waves are undefeated.