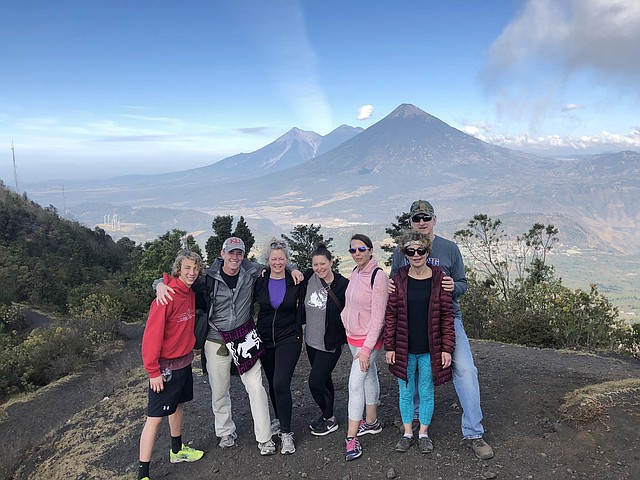 Several members of the local group that went in February to Guatemala gather for a photo. Pictured, from left, are Scotty Vick, Grant Ritchey, Diane, Heather DeMaranVille, Misty Vick, Asfar Emery and David Emery. Group members not pictured are Scott Vick, Kay Soetaert, Anna Soetaert and Emily Soetaert.
Stories this photo appears in:

Thanks to a group of local volunteers, Guatemalan villagers have healthier smiles and improved roofs over their heads. Tonganoxie resident Kay Soetaert led a group of 13 volunteers in February to San Juan la Laguna on the shore of Lake Atitlan in Guatemala for medical and dental outreach, as well as home construction. Soetaert said she has gone to the Central American country some 15 times for mission work, many times with St. Mark's United Methodist Church from Overland Park.