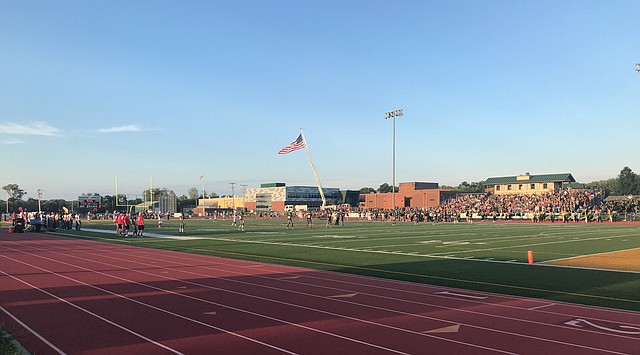 Tonganoxie and Basehor-Linwood square off Aug. 31, 2018, in the football season opener at BLHS. The Bobcats won, 42-6.
Stories this photo appears in:

Tonganoxie High fans roared when Elijah Tyner took the opening kickoff out to the Tonganoxie 29-yard-line. A few plays later, a turnover left Basehor-Linwood with a short field and then seven plays later, Basehor-Linwood had a 7-0 lead just more than 3 minutes into the game. The THS defense would push Basehor-Linwood to third-down situations, but the Bobcats converted often. Coupled with a sputtering Chieftain offense, Tonganoxie couldn't keep up, and BLHS went onto win, 42-6, in the season opener.