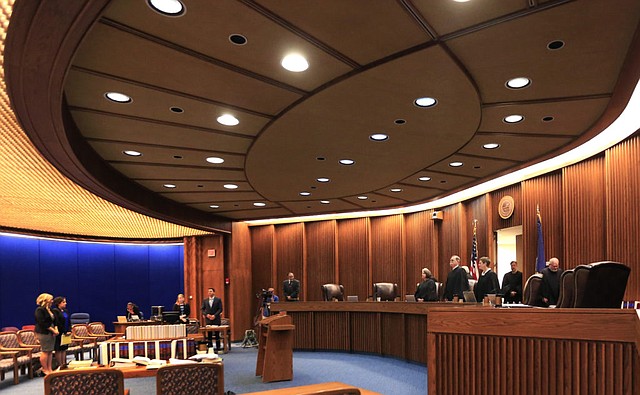 Justices return from recess during hearings before the Kansas Supreme Court in Topeka, Thursday, May 4, 2017.
Stories this photo appears in:

The Supreme Court Nominating Commission is seeking nominations to fill a vacancy on the Kansas Supreme Court created by the Sept. 8 retirement of Justice Lee Johnson. Johnson's retirement triggers a merit-based nomination process that Kansans voted to add to the Kansas Constitution in 1958.