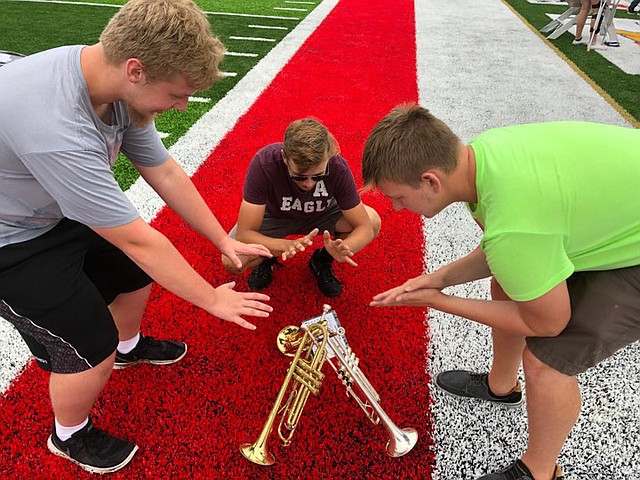 Tonganoxie High School band members, from left, Ryan Black, Hayden Heyward and Hunter Calovich create a "campfire" of trumpets during band camp. Other members of the trumpet section followed suit. It was a particuarly warm day when they made their trucket campfires. They joked that it was cold and they needed to warm up by the fire.
Stories this photo appears in:

Tonganoxie High School Marching Band members got to break in the new turf at Beatty Field this past week. THS band director Charles Van Middelsworth led his students in this year's band camp. Van Middlesworth said that 82 THS students participated in this year's camp, which took place Aug. 5-9 at THS. The members split time with practice between the THS band room and the football field.
August 14, 2019 11:23 a.m.