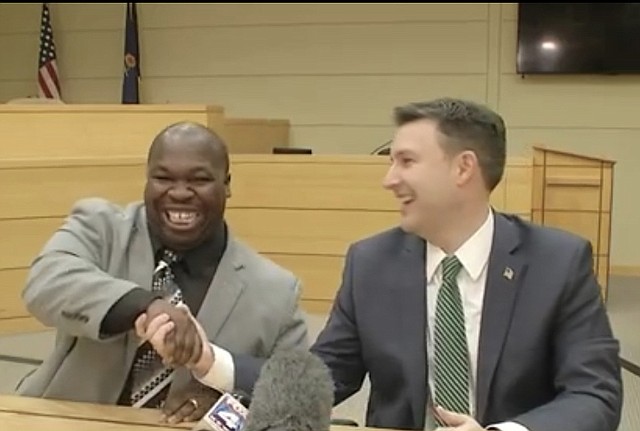 Leavenworth County Attorney Todd Thompson, right, shares a handshake and smiles with Leavenworth Mayor Jermaine Wilson. Wilson, who served three years in prison on drug charges, has since gotten involved in public service. He was elected to the Leavenworth City Council in 2017 and appointed mayor in January. Wilson's election was made possible because he was granted expungement after serving prion time. Thompson will lead an informational presentation about expungement at Lawrence Public Library.
Stories this photo appears in:

Leavenworth County Attorney Todd Thompson will be putting on a town hall to discuss the Leavenworth County Expungement Day next week in Leavenworth. The town hall will be 6 p.m. Feb. 28 at the Leavenworth Public Library, 417 Spruce St. The Expungement Day is March 8.
February 20, 2019 12:51 p.m.