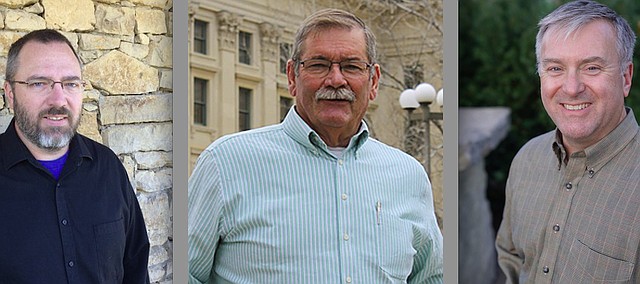 Candidates as of now for Leavenworth County Commission's new Fifth District are, from left Tonganoxie's David Frese (I), Linwood's Stuart Sweeney (D) and Mike Stieben (R). Deadline for submitting petitions to Leavenworth County Clerk Janet Klasinski is 5 p.m. Friday.
Stories this photo appears in:

The field is much clearer in the new district race in southern Leavenworth County after Saturday's Republican appointment, though there are still a few days for more independents to get on the ballot. A convention of county Republican voters selected Mike Stieben as its nominee for the new Leavenworth County Commission's Fifth District.
January 23, 2019 5:43 a.m.