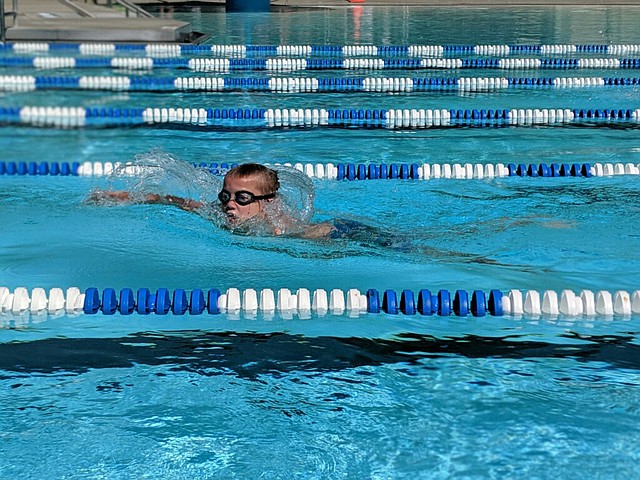 Gabriel Meitler, 8, competes Friday for the Tongie Tidal Waves during a home meet at Tonganoxie Water Park. The meet was the season finale for this year's Tonganoxie squad.
Stories this photo appears in:

Brajkovic told the council that he anticipated the summer pool season at Tonganoxie Water Park to be different than normal year of preparing the water park and opening for the summer, but he said he wanted to hold off on any decisions to cancel for the summer just yet.

The Tongie Tidal Waves finished up the season with Friday's meet against Eudora at Tonganoxie Water Park. Tonganoxie had three meets this season, though the team was suppposed to compete in four. Inclement weather June 21 forced the cancellation of that meet. The Tidal Waves had 136 swimmers on the team this season.