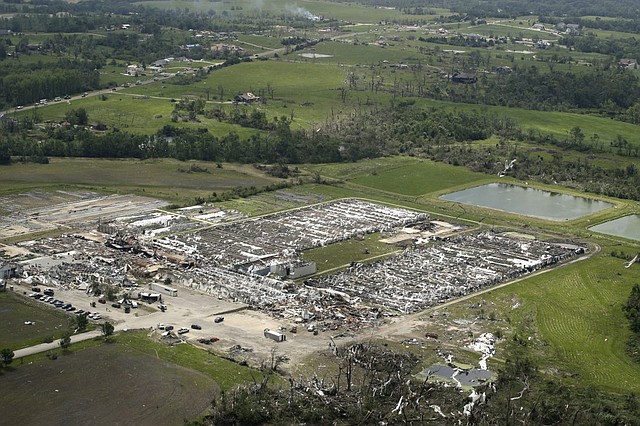 A destroyed commercial greenhouse is seen during an aerial tour by Kansas Gov. Laura Kelly Thursday after an EF-4 tornado tore through the countryside May 28 near Linwood.
Stories this photo appears in:

There were notable moments throughout 2019 for the Tonganoxie area, but many seemed to happen in the final months of the year. Here's a look at a few of those top stories:

Watching traffic pass by his decimated home from his insulation-coated chair, Linwood resident Tim Bunrein became emotional while reflecting on last week's tornado. "I'm lucky," Bunrein said. "This stuff, we can fix it." A mile-wide tornado, which originally touched down in southwestern Douglas County, destroyed almost 20 homes in Linwood and Leavenworth county the evening of May 28, according to Leavenworth County Emergency Management. Only three minor injuries were reported.