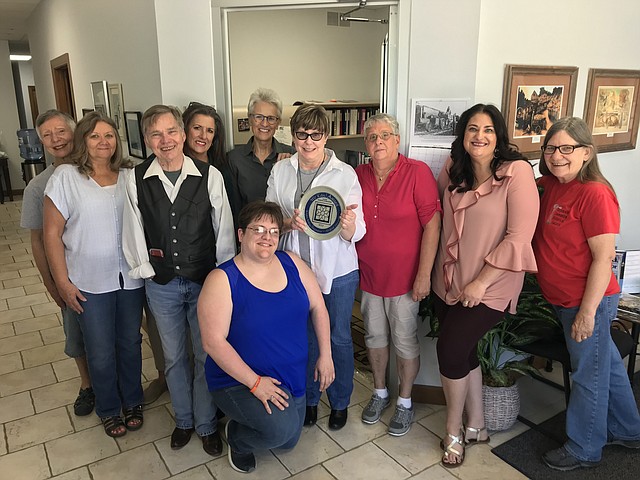 Local residents gather with WenDee Rowe and Mari Penner of the Kansas Sampler Foundation for a surprise We Kan! award presentation to Keyta Kelly on Thursday at Kelly Law Office.
Stories this photo appears in:

Local residents and neighboring business owners rolled in unannounced Thursday afternoon to Kelly Law Office. But they were part of a big announcement. Walking in behind them were Marci Penner and WenDee Rowe with the Kansas Sampler Foundation. Penner and Rowe presented Kelly with a We Kan! award as part of a surprise presentation. Kansas Sampler Foundation, an Inman-based non-profit, has been choosing ten recipients a year since 1993 to show appreciation for dedicated work in helping preserve and sustain rural culture. Kelly's award had the words "All about community" engraved on a round plate, which Elk Falls Potter created.