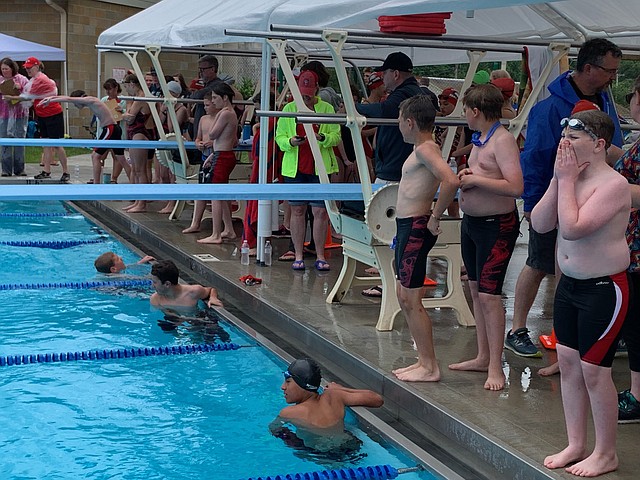 Swimmers cheer on their teammates Friday at a dual between the Tongie Tidal Waves and the Lansing Sea Lions at Tonganoxie Water Park.
Stories this photo appears in:

The Tongie Tidal Waves swim team had its home opener Friday at Tonganoxie Water Park. The Tidal Waves squared off against the Lansing Sea Lions in a meet that Lansing held on for the victory, 690-619. There were some cooler temperatures for last week's meet, which also took place despite a dash of rain that morning.