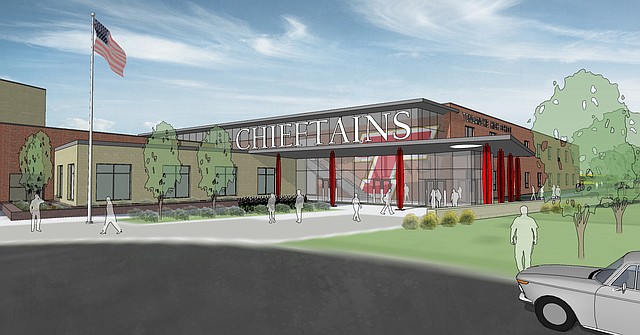 This rendering is what one of the main entrances might resemble if major renovations are made to Tonganoxie High School through a $54.1 million bond issue.
Stories this photo appears in:

The timeline for a mail-in ballot has been set for a proposed $51.4 million bond issue that would substantially upgrade the current Tonganoxie High School campus. The final step before that is final approval from the State Board of Education to move forward, which is expected early next week.