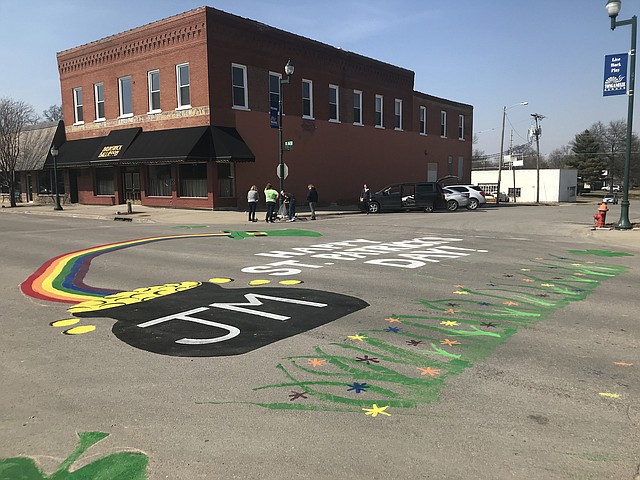 Fourth Street is ready for the St. Patrick's Parade in this photo from 2018. Tonganoxie High School art students again plan to decorate the downtown for Saturday's St. Pat's Parade, weather permitting. The parade starts at 11 a.m. Saturday.
Stories this photo appears in:

The 32nd annual St. Patrick's Parade and festivities will be 11 a.m.-2 p.m. March 14 in downtown Tonganoxie. For more information or to be included in the parade, contact Amanda Starcher or Joanna Eibes at thewhitebirchagency@gmail.com.
February 26, 2020 6:42 p.m.

Irish eyes should be smiling on a sunny Saturday. Weather forecasts show a weekend reprieve from precipitation and — hold on to your four-leaf clovers — 52 degrees with sunny skies. This year's St. Patrick's Parade — the 31st installment of the annual event — will start at 11 a.m. Saturday in downtown Tonganoxie.
March 12, 2019 10:52 p.m.