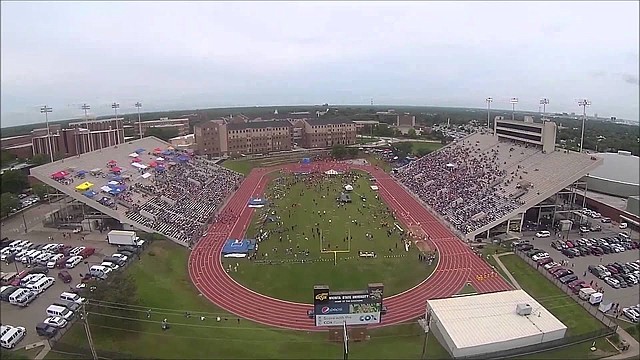 Cessna Stadium on the Wichita State University is the home of the Kansas State High School Track and Field Championships. All classes have competed in state competition at the stadium for many years.
Stories this photo appears in:

Here is the schedule of events for Tonganoxie High state track qualifiers. THS will compete Friday and Saturday at Cessna Stadium in Wichita.

Calvin Morgan competed in the toughest Class 4A regional for the 3,200 meters. The Tonganoxie High senior's time would have given him a regional champion at any of the other three 4A regionals, but Morgan finished fourth at the Abilene regional with a time of 10 minutes, 27.44 seconds.