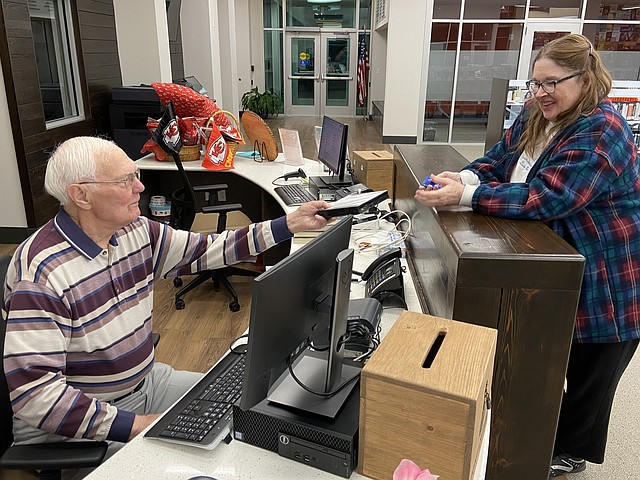 Tonganoxie resident Kathy Shaulis checks out an audio book at the new Tonganoxie Public Library as Howard Fields helps her. Shaulis was one of the first couple people to visit the new library shortly after 7 a.m. that day. The new library was open five days when library officials closed its doors due to the COVID-19 pandemic. Fields has been calling various patrons to check in on them during the stay-at-home order.

Stories this photo appears in:

Tonganoxie Public Library's new location hadn't been open even a week when director Nicole Holifield made the decision to close its doors due to the COVID-19 pandemic. Patrons miss the physical library for various programs and resources, but there's also the social connection.