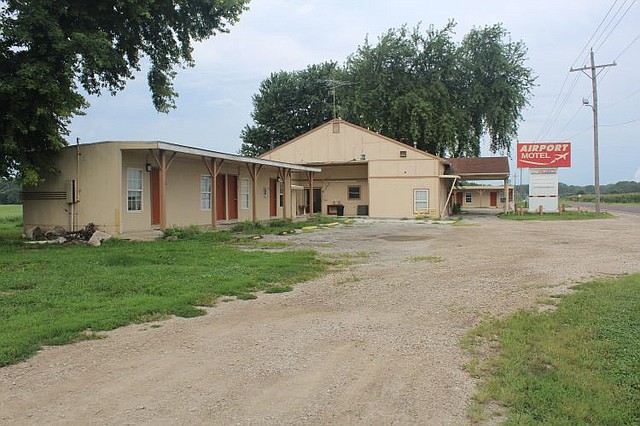 The Airport Motel along U.S. Highway 40 near the Lawrence Municipal Airport has closed.
Stories this photo appears in:

Maybe at one point in time the Airport Motel just outside of North Lawrence was a high-flying establishment. But that time was long ago, and the aged facility is now officially grounded. The motel has closed, and parts of it soon may be demolished, its new owner said. Lawrence businessman Brian Pine and his family purchased the property at 1493 U.S. Highway 40 — basically across the road from the Lawrence Municipal Airport — last month, and promptly shut down the motel operations.