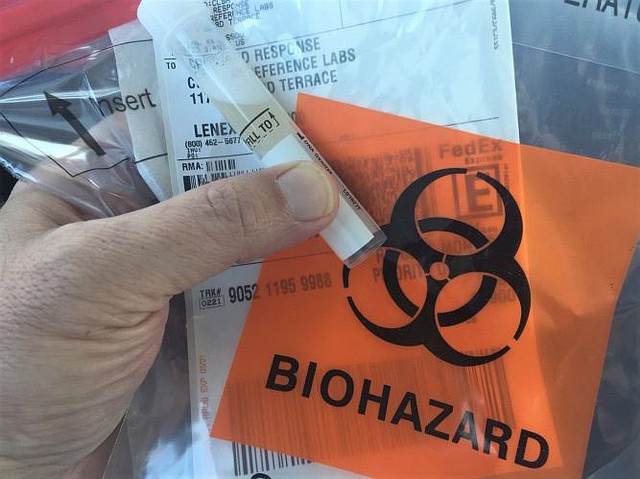 University of Kansas employees and students use kits like this one to provide their saliva samples for COVID-19 testing.
Stories this photo appears in:

One lab has helped seven Kansas universities test tens of thousands of students, faculty and staff for COVID-19 for the fall semester. And all anyone needed to do was spit. Saliva lab work has the potential to dramatically increase testing of asymptomatic Kansans with no known COVID-19 exposure, state health officials say. That's a critical ingredient for stopping the pandemic. Last week, Kansas health secretary Lee Norman suggested the state partner with labs such as Lenexa-based Clinical Reference Laboratory and a second Lenexa company that does saliva and other COVID-19 testing for major hospitals, MAWD Pathology Group.