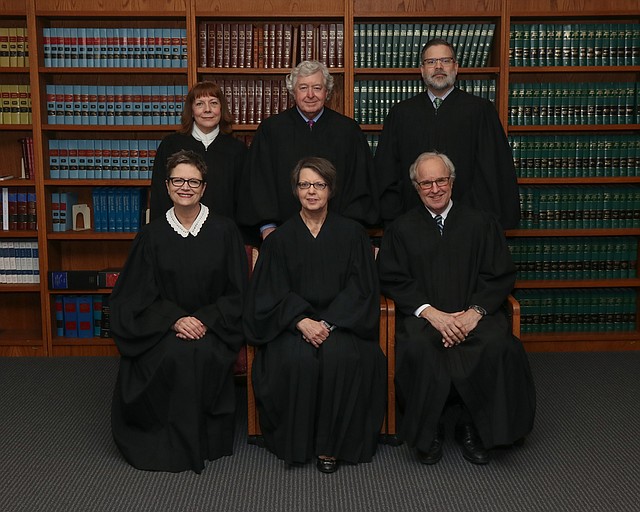 Kansas Supreme Court members in February 2020
Stories this photo appears in:

The Kansas Supreme Court will conduct a special evening session April 7 in Concordia as part of its ongoing outreach to familiarize people with the Kansas judiciary. The court will be in session from 6:30 p.m. to about 8 p.m. Tuesday, April 7, in the Concordia High School auditorium, 436 W. 10th St. It will be the Supreme Court's first visit to Concordia in the court's 159-year history, and it will be only the 12th time that the court will hear cases in the evening.