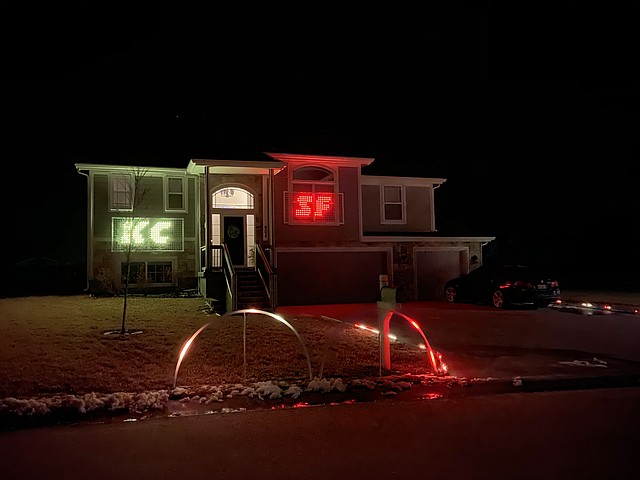 It's time for Super Bowl LIV and the two teams squaring off: San Francisco and Kansas City.
Stories this photo appears in:

Local resident's Christmas light show continues well past holidays with Chiefs' historic run
Brandon Masur labored over his new love of a Christmas light show for a full year. Thanks to a dream season with one game to go for the Kansas City Chiefs, Masur is able to enjoy the fruits of his labor just a little bit longer. Masur, a Leavenworth City firefighter who lives in Tonganoxie, decided last Christmas that he wanted to be part of a growing hobby across the nation that takes holiday decorations to a new level with light shows. And then, 3,500 LED pixels, 1,000 feet of wire and "hours and hours and hours in the garage drilling PVC pipe" later, Masur had his masterpiece: a colorful light show set to Christmas songs and an added bonus — a Chiefs song.