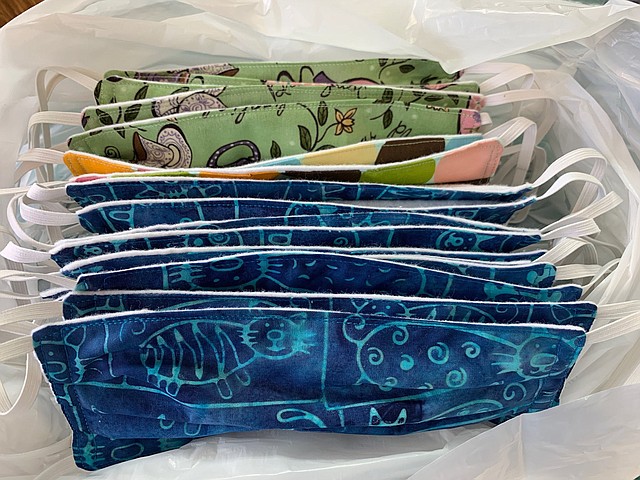 Mask production has been a project for many people during the pandemic in an effort to help combat the COVID-19 pandemic. Rural Leavenworth County resident Kris Grinter, for instance, created these masks.
Stories this photo appears in:

Leavenworth County officials will continue to encourage and recommend that the county's residents continue to wear masks when social distancing is not possible. But the county is opting out of Gov. Laura Kelly's executive order for mandatory mask-wearing, which is set to start Friday. County Commissioners voted, 5-0, to opt out of the order and follow recommendations from Leavenworth County Health Officer Jamie Miller during a special meeting Thursday night at the Leavenworth County Courthouse.