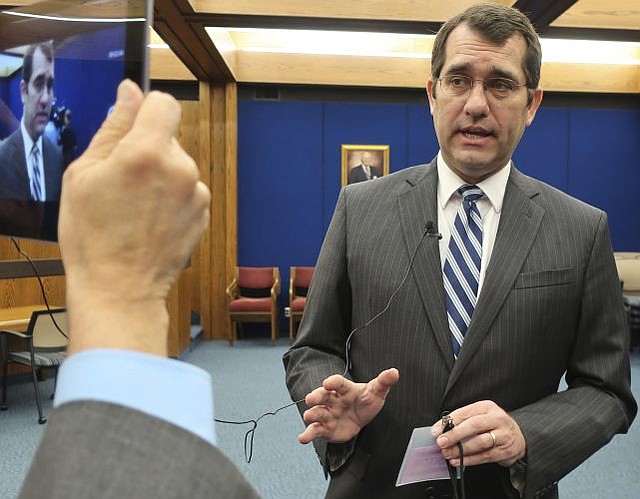 In this AP file photo from May 9, 2019, Kansas Attorney General Derek Schmidt speaks with reporters following a Kansas Supreme Court hearing in Topeka. (AP Photo/John Hanna)
Stories this photo appears in:

As many official meetings move online due to help stop the spread of the coronavirus outbreak, the Kansas attorney general's office has proposed formal rules for state and local governments to ensure their meetings remain open to the public. Attorney General Derek Schmidt said in a recent news release that following the Kansas Open Meetings Act during a declared emergency, when many people are apprehensive and rumors can run rampant, is of even greater important than usual to ensure openness and transparency in the government decision-making process.