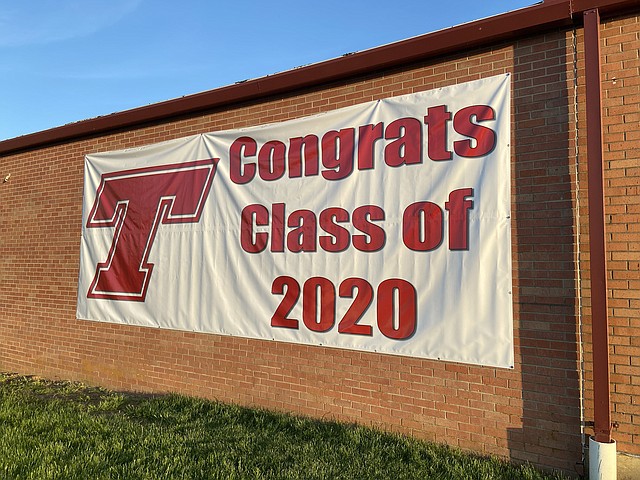 If this were a normal school year, Tonganoxie High seniors would be preparing for commencement exercises later this month. This year, graduation celebrations will be done differntly due to the COVID-19 pandemic. This banner, installed this past week, can be seen as people drive by Tonganoxie High School's east campus building.
Stories this photo appears in:

The Tonganoxie High School Class of 2020 finally will get to celebrate their graduation together. This year's commencement exercises will be 6 p.m. Tuesday at Children's Mercy Park in Kansas City, Kan.

Many families have a day in May circled with a thick stroke of Tonganoxie red in the USD 464 school district. The THS gymnasium is packed and the campus is busiest one of the final times in the school year with commencement exercises, which were supposed to take place this Saturday for the THS Class of 2020. The COVID-19 pandemic has all but erased that important mark, but local school officials are looking to move that special day to a time in late June.