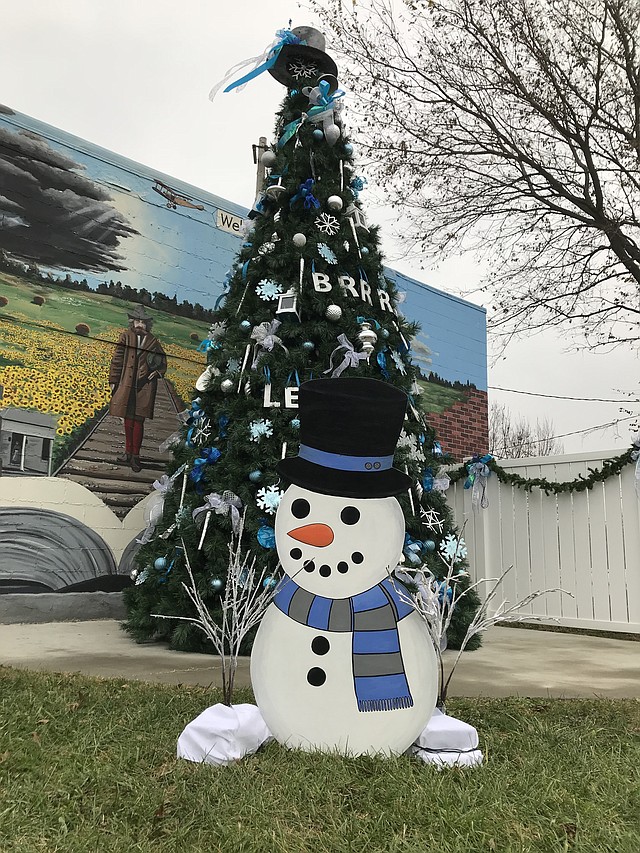 The city Christmas tree stands in the downtown pocket park in this file photo from 2017. The tree and even more decorations will be put up this week in preparation for the Mayor's Tree Lighting "Drive-by" ceremony Saturday on Fourth Street.
Stories this photo appears in:

If you're still planning some field trips to look at Christmas lights, we have another spot you might want to check out. The George family has a light show this year on North Oak Terrace in the Jackson Heights subdivision. It's also down the street from another light show that gained notoriety earlier this year when the Chiefs made their Super Bowl run. The Masur family again has a display this year for the holidays as well.

An adaptive holiday celebration soon will be rolling through downtown Tonganoxie. The Mayor's Tree Lighting "Drive-by" ceremony will be 5:30-8:30 p.m. Saturday.
November 20, 2020 9:56 p.m.