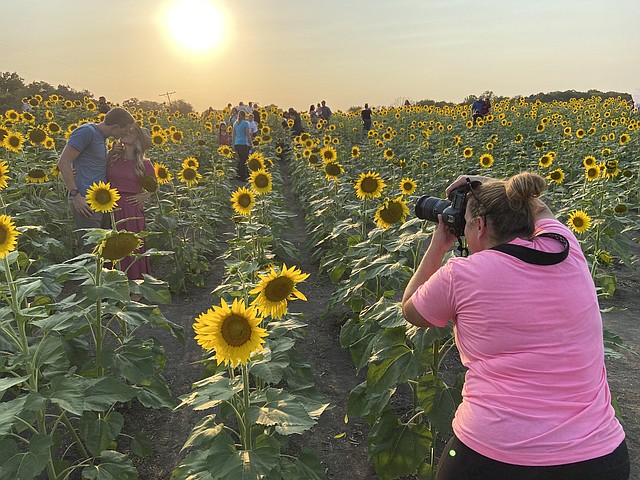 TJ Nichols and Lauren Nichols, Overland Park, share a kiss during a photo shoot with photographer Kristen Cline, Weston, Mo., on Monday a the sunflower Fields at Grinter Farms.
Stories this photo appears in:

Kris Grinter rings up merchandise at Sunflower General as a steady flow of customers — and tourists — make their way to the Grinter Farms a few miles south of Tonganoxie. A customer asks whether they have sunflower seeds for sale and whether they're edible. For birds they're great; for humans, they basically work as a laxative. "So save them for your enemies," Kris joked.
September 9, 2020 12:19 p.m.