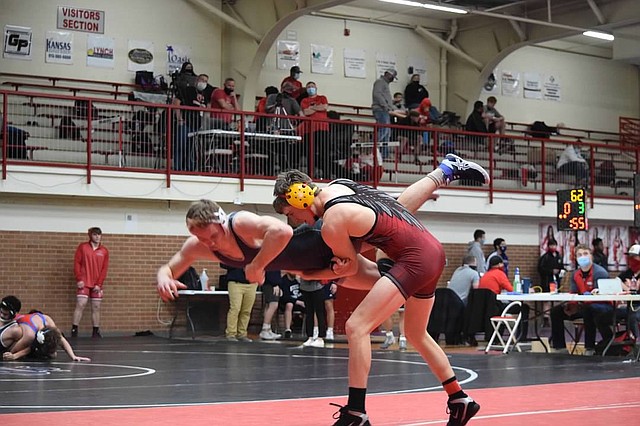 A wrestler appears to be flying in this photo from the Randy Starcher Memorial Invitational last month at Tonganoxie High. THS boys and girls wrestling teams return to action with junior varsity competition this week and varsity later next week.
Stories this photo appears in:

The Tonganoxie High wrestling team is back in action this week. THS has a double dual Thursday at home against Piper and Spring Hill, with matches set to start at 5 p.m. at the THS gymnasium.
January 14, 2021 9:59 a.m.

Tonganoxie High varsity wrestling is back on the mats for dual competitions later next week after a long break. THS teams last competed just break in duals Dec. 22 at Ottawa. Tonganoxie High boys wrestling won a dual and finished tied in another at OHS.
January 7, 2021 12:14 a.m.