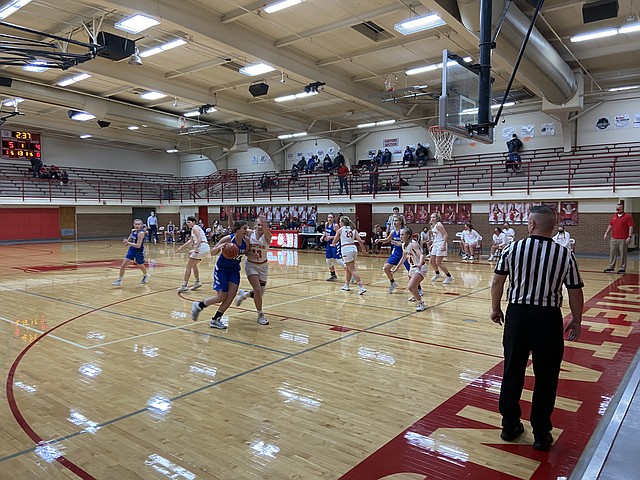 Tonganoxie High senior Morgan Brusven defends against a Holton player driving to the basket Monday in the first round of the Tonganoxie Invitational. THS had an early lead against the Wildcats, but but Holton won the game, 44-21, sending the Chieftains to the consolation bracket. Tonganoxie will play Wamego at 4 p.m. today in the west gymnasium.
Stories this photo appears in:

Tonganoxie High girls basketball coach Mitch Loomis didn't anticipate the first round Monday's Tonganoxie Invitational to play out the way it did. After all, Loomis saw his team rally from a 16-2 deficit Jan. 12 against state powerhouse Piper and actually take the lead in the third quarter, only to eventually fall by nine, 55-46, to one of the top teams in Class 5A.